Arlington Sprinkler Repair
We can repair your lawn sprinkler system no matter where you are.
We service just about anywhere in the Arlington Area.
Arlington Sprinkler Repair
If you're in need of Arlington sprinkler repair, you've come to the right place. At Arlington Sprinkler Repair, we provide quality irrigation repair services to residents and businesses in Arlington and the surrounding area.
We understand that a properly functioning sprinkler system is important for your home or business, and we work hard to ensure that your system is repaired in a timely and efficient manner. We offer a wide range of services, including repairs for broken sprinkler heads, leaks, valves, and pipes; replacement of worn-out parts; and installation of new sprinkler systems.
We guarantee all of our work, so you can be sure that your sprinkler system is in good hands. If you're in need of Arlington sprinkler repair, don't hesitate to call us today. We look forward to helping you get your irrigation system; and the installation of new systems.
We also offer 24/7 emergency service to help you get back up and running as soon as possible. Arlington Sprinkler Repair is here to help you with all of your irrigation repair needs. Contact us today to learn more about our services.
Thank you for choosing Arlington Sprinkler Repair. We look forward to serving you in the future.
Request Sprinkler Service
Get Your Irrigation System Fixed! Irrigations Techs in Local are Trained and Licensed.
They are prompt, professional, knowledgeable and friendly. He did a great job! And wheneverI need service again, I will definitely ask for Todd. Great guy! Great Company!
2nd time I've been a customer. Todd shows up on time, and always texts me beforehand so I can put the dogs up. He's very knowledgeable and takes the time to explain what he's doing and why,
He explained the problem and their solution and why? I felt extremely fortunate that Arlington Sprinkler Repair was chosen to handle our irrigation. Highly Recommend this company!
We purchased a home with an old sprinkler system that was not maintained. We need allot of repairs and changes. Todd was able to get us going again at a reasonable price. A+ all the way!
Juan was very professional and easy to talk to. He saw what was wrong with my system and worked on it right away. I recommend them if you have any problems with your sprinkler system
Sprinkler Repair Services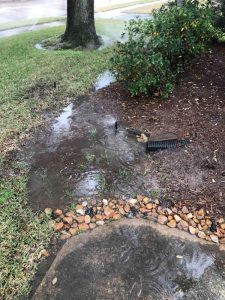 Lawn Sprinkler Repair
Lawn sprinkler repair and preventative maintenance are a requirement for a healthy, green, and beautiful lawn. Bi-annual tune-ups ensure proper and adequate water coverage. Our technicians use water conserving nozzles and applicators so all the water is used most efficient.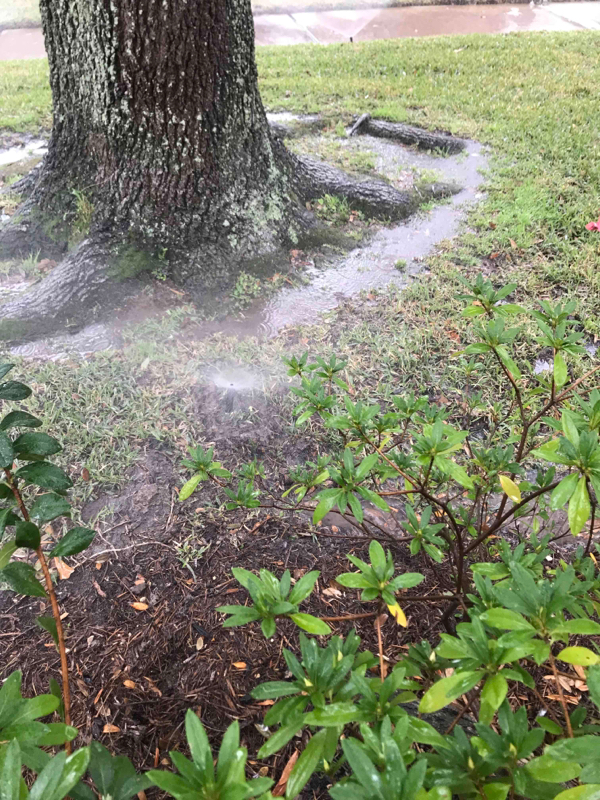 Sprinkler Valve Repair
Low or no pressure usually is an indication of a sprinkler valve repair. Our technicians carry all types of valves and parts to ensure a quick and efficient fix. We have a five year warranty on all of our valves. If your valve is stuck open we provide 24 hour emergency service.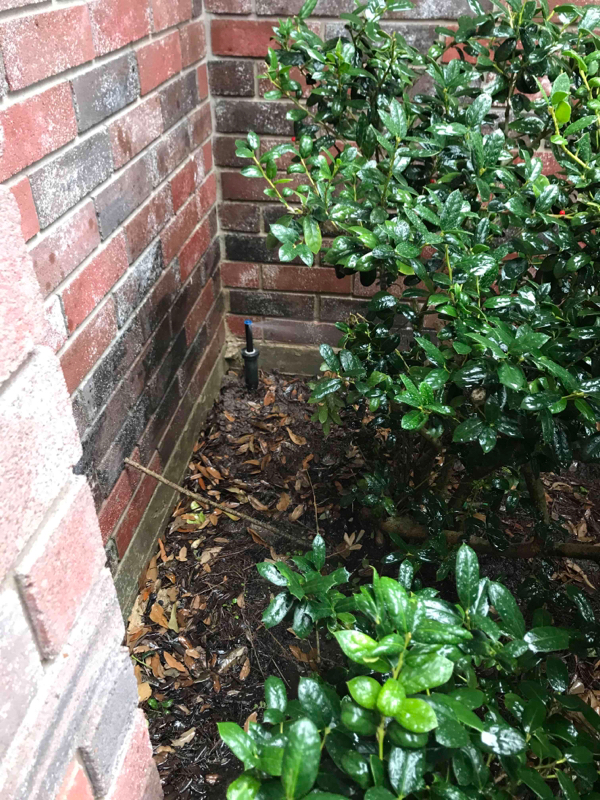 Sprinkler Head Repair
A broken sprinkler wastes more water than any other part of your system. Sprinkler head repair consists of installing the proper head, changing the nozzles as needed, and maintaining the proper height of the head thru the riser.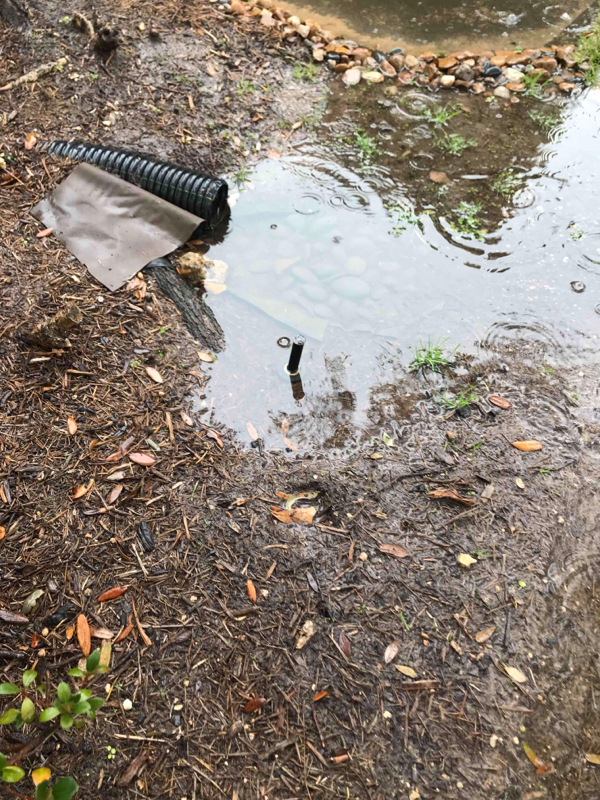 Sprinkler Pipe Repair
Bubbling water or a wet area is usually the indications of a broken sprinkler pipe. Proper sprinkler pipe repair is our specialty. We use only the best quality pipe and fittings as well as the highest standard in primer and glue.
We provide all types of irrigation system repairs.
We service every brand of sprinkler and drip irrigation.
RESIDENTIAL AND COMMERCIAL SPRINKLER
Arlington Sprinkler Repair
At Arlington sprinkler repair, we provide the best irrigation system using water conservation technology at an affordable rate.
Arlington is best known for its richness of soil, which attracted farmers and numerous agriculture-related businesses that were later established in the late nineteenth century.
Our primary targets are homeowners and businesses who are environmentally friendly. At Arlington sprinkler repair we are environmentally conscious. We show great concern for our environment.
We only hire licensed irrigation technicians that have completed their certifications by The State of Texas, ensuring your lawn is the greenest, luxuriant and most verdant lawn.
In between fixing your faulty sprinkler system, you can use this opportunity to visit the AT&T Stadium formerly known as cowboys stadium. It is a state-of-the-art stadium with infrastructure built with luxury and great attention to detail. No wonder it is one of the best in Texas. The stadium is not only an avenue to watch your favorite live games, but it also allows you to go sight-seeing, see amazing live concerts with your favorite celebrities, there is also an art gallery located at the stadium.
Having a good interior décor is not all that matters; your outdoor environment speaks volumes about your taste as a person. We at Arlington sprinkler repair have been in business for more than two decades, we guarantee 100% customer satisfaction, we are also very considerate, so we ensure that we help you in saving on your monthly water bill as well as upgrading your drip irrigation system. With our irrigation repair, your front lawn can look affluent, giving you the respect of neighbors and passersby that you deserve.
During summer is the hardest period for sprinklers, homeowners are caught in the middle of trying to keep their precious lawn, luscious as ever and trying to save money no water bills. As we have said earlier, we recommend the best equipment, making use of water conservation technology, strong and durable pipes, we would be able to help you in both problems efficiently.
You can use this opportunity to chill out, relax and go to the six flags over Arlington where you have the mall. There are various rides for you to enjoy there. They have the thrill rides that are exhilarating and we won't recommend it for the faint of heart.
They also have family rides, for you (your parents) and your children. What a perfect time to bond with your children, it is also fun-filled so that not only your children would enjoy it, but you as a parent can enjoy it as well. There is also the water park ride. The summer is the best time to enjoy the water park slides. Then it's the perfect opportunity to cool your body during the hot weather.
Also, during winter, it seems like it's the best time to not bother with your sprinkler system. After all your irrigation and water needs are minor. However, you need Arlington sprinkler repair to correct and repair your irrigation system for when spring arrives.
Use Arlington sprinkler repair to upgrade today!
Sprinkler control box replacement and repair

Fix or replace broken or leaking sprinkler heads or valves

Clean and repair clogged nozzles

Replace and repair damaged or faulty wires

Repair or replace broken pipes

Cap off sprinkler heads as needed

Adjust poor spray patterns to prevent wasted water

Wire/valve relocation